In our everyday life, we use various devices to complete our work, for recreational purposes or communicating with people. Every device olds important information and files related to our personal and professional life. So we lock our devices with password protections and sometimes, even more, secure way. But it has happened to a lot of people that sometimes they forget their computer login password. They become confused with a lot of passwords related to a lot of devices that they use. It's really unwanted and painful for any Windows PC user.
In this article, you will find answers to every question regarding Forgotten Windows Password and then its Solution. For example, Lost or forgotten Windows administrator password? What to do if you can't log on to Windows because your user account is locked out or disabled? Most of the users reinstall Windows in this condition not knowing how to crack the password. In this post, we will be discussing steps of using Offline NT Password & Registry Editor to reset Windows password and if doesn't work on In case you don't want to use it don't worry at all, we also have the best alternative of offline NT password & registry editor so that you can get what you want.
Part 1. What is Offline NT Password & Registry Editor
Offline NT Password & Registry Editor is a truly efficient and reliable Windows password cracker. Popularly known as chntpw and short name is NT password reset, it is a great alternative to reinstalling Windows after forgetting Windows login password or when trying to access a disabled account. Many users reinstall Windows without realizing that it is not necessary at all. Tools such as NT Password can help you quickly get access without making you sacrifice all your precious files.
Offline NT password & registry editor is a powerful utility that is commonly used to reset your Windows 10/8/7/XP password. It's a really easy to use and interesting Offline NT password resetting tool. It may seem a little complicated to those who don't have any experience in using this software but once you have the correct guideline and understand that it's just answering some questions, choosing the right option, then it will become easier to you. It supports all Windows versions from NT3.5 to Win8.1, also 64 bit and the Server versions such as 2003, 2008, 2012, etc. It will also help you to set a new password on your computer without even knowing the old one. It totally works offline so you can shut down your PC and boot off a CD/USB disk to crack Windows password. It doesn't need any kind of installation or the Windows to run. Offline NT password & registry editor can entirely remove the password instead of restoring it, so it takes much less time for the tool to complete the job.
Features:
Provides support for Microsoft Online Update and activate Windows.
One Key for one operating system and then that key can be used forever even after reinstallation.
Offline NT Password & Registry Editor can remove any password from almost any installation of Windows instantly.
For Windows, there is no installation is required which makes this program an easy alternative to many other password recovery software.
It simply removes passwords instead of showing them making it fast and easy to use.
Wholly free to download and use.
Resets Windows 10/8 local account passwords but not Microsoft account passwords. Moreover, Removes Windows 7/Vista/XP passwords as well.
Offline NT Password & Registry Editor will also remove passwords from 64-bit as well as 32-bit versions of Windows.
Pros:
Relatively fast password recovery tool than others
No knowledge of previous passwords or access to Windows is needed
Program is quite free and open-source
Works with Windows 10 and Windows 8 (local passwords only), as well as Windows 7, Windows Vista, & Windows XP
Cons:
A little inconvenient because this tool is completely text-based
Before restoring any password, ISO image must be booted to a CD or flash drive
ISO image contains a much bigger size than other password removal software
Part 2. How to Make Use of Offline NT Password & Registry Editor
Go to the official website of Offline NT Password & Registry Editor and click on the link to download "Password reset CD/USB bootdisk."
Note: Download the cdxxxxxx.zip file to create a bootable CD disk. Or simply download the usbxxxxxx.zip file to create a bootable USB disk using a burner tool.
Insert the newly created CD/USB bootable media to the locked computer.
After starting the locked system, please hold a boot key to enter the BIOS menu. And then select the CD-ROM Drive or Removable Devices as a first choice so that the Windows will reboot from the bootable media. Finally, hit the "F10" key from your keyboard and save the settings.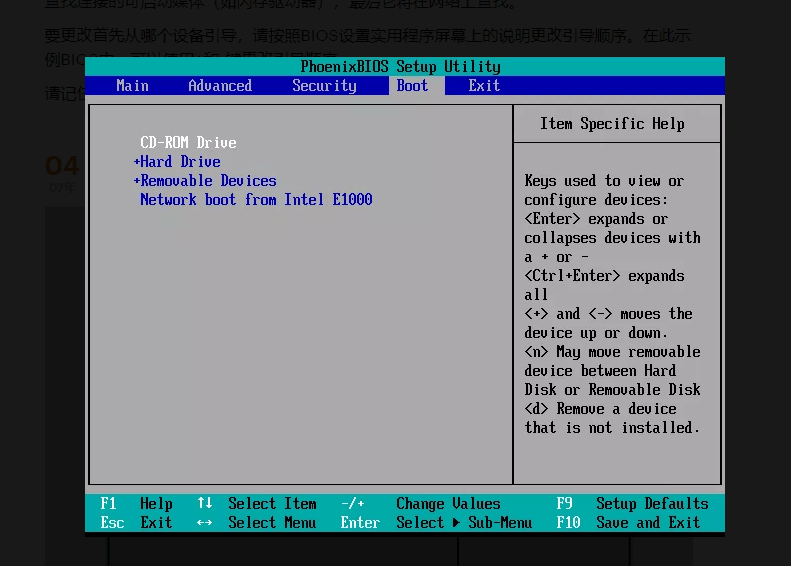 For a while, window screen asks to press "1" if you want to choose the first partition you can see it is already selected, so just press "Enter".
The same screen appears at the next step, where you have to determine the path to your registry. The default is alright, so hit "Enter".
Next, you can determine whether to use a password reset or something else, so just click the "Enter" for a password reset action.
Next, you'll be asked whether you wish to edit users or the registry. Click either of them according to your need. If you want to edit user passwords, so press "Enter" again.
And now, there comes the screen where you have to manually perform some action instead of just clicking the "Enter" button. In this case, you'll have to type the username that you want to set for the next time login. Then hit "Enter".
Now, if you want a blank password, which is already selected, then hit the "Enter" key again otherwise you can set a password as well.
That's it, you have to store what you just performed. So type an exclamation letter to quit (or the "!" symbol), then type the letter "y" to execute the settings.
Restart your PC and detach the chntpw Live CD/USB drive. You should then be able to log in to Windows user account without a password. Done!
Part 3. Best Alternative for Offline NT Password & Registry Editor – Windows Password Reset
Windows Password Reset is one of the best alternative for Offline NT Password & Registry Editor that helps reset your Windows password within minutes.
Free Download
Buy Now(Pro)
Features:
Reset Windows local user password
Reset domain administrator password
Reset Microsoft account password
Create CD/DVD password reset disc
Create USB password reset disk
Reset Windows 10 password
Reset Windows 8.1/8/7/Vista/XP/2000 password
Create a new Administrator account
Delete Windows user account
Pros:
Easy to use
Does the job quickly
Helps reset all local passwords
Intuitive interface
Cons:
Functionality issues may arise
Part 4. How to Use Windows Password Reset
What makes Windows Password Reset popular is its user-friendly interface. The software is extremely easy to use so that everyone can know what to do with the interactive interface. Below, you can see how efficient the software is in Windows 10/8/7 password reset.
To create a password reset disk, first of all, download the Windows Password Reset on an accessible computer.
Launch the application and two options will be displayed on your Windows screen to create the password reset disk. You can choose any of them either USB Drive option or through CD/DVD burn option. Here, we will choose the USB drive to create a password reset disk.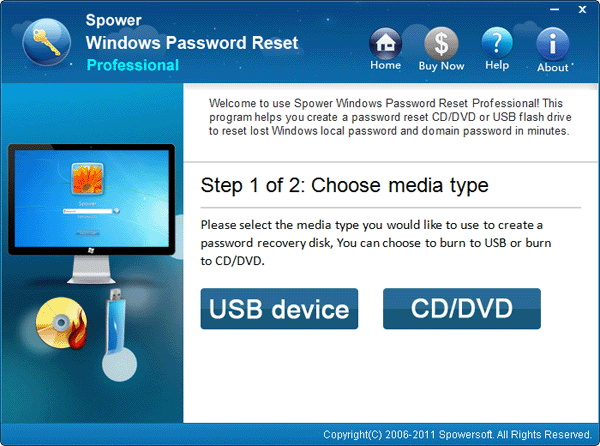 Connect the USB drive and from the drop-down menu, select your device. Then, press the "Begin burning" option to start the burning process. After the burning job is done, you will receive the notification and remove the USB.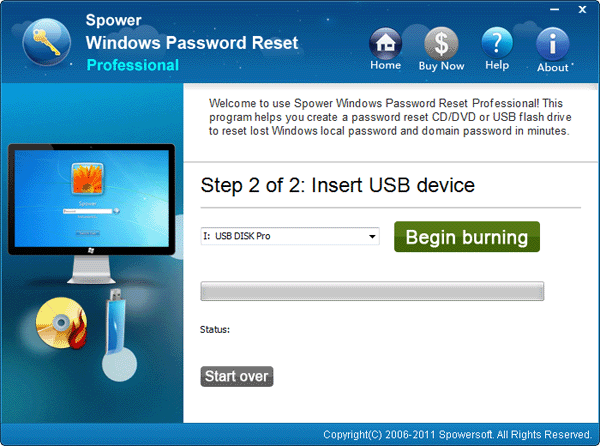 Now, its time to unlock your PC. Insert the booted USB or CD/DVD drive into the locked computer and press turn it on button. You will go through the boot options then finally you will reach on the Windows Password Reset user interface. Here, you just have to select your Windows login account and hit the "Reset" option.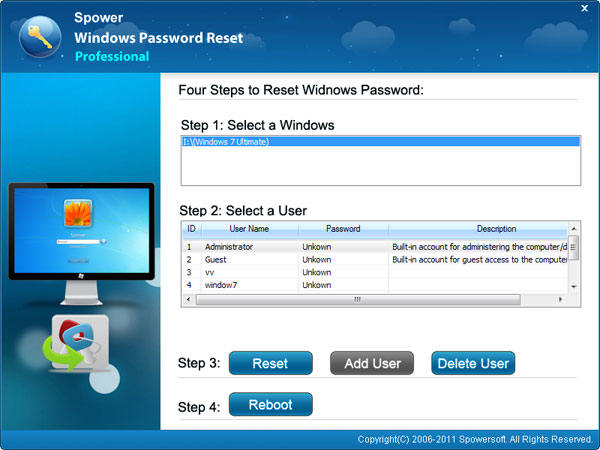 In the meanwhile, you will get the prompt "Do you want to set this user password to blank?" Simply click on the "Yes" option and your user's account password will be removed. Click on the "Reboot" to enter into your Windows without any password.
Tha't how the software works but the features doesn't ends here. Moreover, you can click "Add User" feature instead of pressing the "Reset" button in case, if you don't willing to reset the password.
Conclusion:
The security of the data is a big concern for most people when it comes to recovering the Windows password. But after reading this post, you no longer need to worry about it because these techniques guarantee no files or folder will be at risk during the whole process.
To be honest, if you have tried anyway but failed to login Windows computer, especially when your account is the Microsoft account, you can try these Windows password reset method.
Offline NT Password & Registry Editor is an efficient password recovery software but instead of normally restoring your Windows password like Ophcrack and similar programs do, it moves it. Without a password, you've allowed unrestricted access to your Windows operating system.
With Windows Password Reset, you can easily remove the account password or reset Microsoft account password. The software makes everything an absolute breeze to use, even you know nothing about the computer, and this software is certainly going to help you unlock Windows password.
So both are of worth importance when it comes to recovering Windows forgotten password. Hope you would like them after use. Let us know your thoughts and opinions. You are free to give us better suggestions if you have through leaving a comment.
Free Download
Buy Now(Pro)