Imagine this, you left your phone unattended and went to do your chores around the house. Your curious roommate takes your iPad and tries to crack into it by trying numerous passwords, which may end up being wrong. What happens? Your iPad is disabled. You may want to slap your nosey friend, but at the back of your mind, you feel like screaming your lungs out.
Well, it is common in iPad users. If you enter the wrong password many times, iOS detects malice and disable the device to keep it safe. So, what do you do? It is evident that you don't want to see "iPad is disabled connect to iTunes" message appearing on your screen, do you? Before you settle things out with your roommate, you need to know how to unlock the disabled iPad.
You don't have to panic if your iPad is disabled. Advanced technology and knowledge can help people solve this issue within a matter of seconds. Many ways of unlocking iPad are available for you to use. Whether you unlock it using iTunes or any third-party software, it is easy and straightforward for everyone.
Part 1: Why Is My iPad Disabled?
"Why is my ipad disabled?" You have this exact question in mind, right? Well, thanks to Apple, your phone is safe in case it falls into the wrong hands. Before you learn how to fix disabled iPad, it is good to know the three reasons that may lead to this issue.
1. Entering the Wrong Password Numerous Times
One of the reasons that can lock your iPad is entering the incorrect password. Entering a wrong password for more than ten times can lock your iPad. At times, you may forget your password due to numerous other passwords in your mind. To avoid it from happening again, remember the following points:
1-5 wrong attempts: No worries!
Six wrong attempts: iPad will disable for a minute.
Seven wrong attempts: iPad will disable for five minutes.
Eight wrong attempts: iPad will be disabled for fifteen minutes.
Nine wrong attempts: iPad will disable for an hour.
Ten wrong attempts: You may get this message, "IPad is disabled. Connect to iTunes.
IOS cannot detect whether the wrong password is from the original owner or another person. When your device reaches the limit of ten attempts, it automatically locks itself. Thus, your iPad is disabled until you look for ways to unlock it.
2. Getting an Error While Connecting to iTunes
Now, you may be asking how it happens, right? Well, the cause is yet to be identified. You might be trying to connect your iPad to iTunes and receive the error. If you do, you are not alone as it is a common problem among many iPad users.
3. Bugs
How often do you update your iOS? If you don't and you experience "iPad is disabled" screen, it might be because you are running an older operating system. Older iOS causes the iPad and other iDevices to misbehave and not work accordingly.
Part 2: Solutions to Fix Disabled iPad
Whichever is the reason behind your disabled iPad, it is time for you to know how to solve it. Even if you visit the Apple store with a disabled iPad, they might assume you are trying to reset the phone.
Want to know the best part? There are four solutions on how to unlock the disabled iPad. Now that you know the reasons behind your device lock, you need to learn how to solve the issue. So, how do you fix disabled iPad? Read below to know more about how to undisable an iPad.
Solution 1: Best Way to Unlock Disabled iPad
What is the best way to recover your phone back in the comfort of your home without visiting an apple store? There are many ways you can use to unlock your phone, but before you know them, iMyFone LockWiper tops the list. Why is that?
iMyFone LockWiper is a tool that you can download and use to unlock your iPad. If you want to unlock your device securely, then this iphone passcode hack software is safe and the best to fix your disabled device within minutes. It works by getting you into your device iOS without a password. Besides, it also removes the password for you to enter a new one.
Free Trial
LockWiper's Outstanding Features:
It makes your unlocking easily no matter the situation of your iPad. Whether it has a broken screen or faulty buttons, it unlocks iPad in all conditions.
Works to remove four digits, six digits, face and touch ID password and screen locks
Assists you to delete previous Apple ID or iCloud account password and create a new one
It removes all restrictions or screen time passcodes with no loss of data.
That's all! Stay assured, iMyFone LockWiper will unlock your disabled iPad. Now, you can move ahead and learn the ways to use this tool.
Step 1: The first step is to download iMyFone LockWiper tool. Install it on your computer.
Step 2: At first, click on the "unlock screen passcode." While at this stage, you need to note that you have two options here. If you want to use the iCloud account to unlock the iPad, then you can go with "Unlock Apple ID" option instead.
Step 3: Next, connect the iPad and computer with the help of USB cable.
Step 4: Click on "Start" and then "next" to continue with the unlocking process.
Step 5: At this stage, you will need to get the firmware package for the iPad. Click on the "download" button.
Step 6: Here, you need to click over the "Start to Extract" option. This step will extract files.
Step 7: Next, click on the "start unlock" button, and a box appears. Type "000000" and head over to the "unlock" button to confirm the unlocking.
Step 8: Watch as your disabled iPad gets unlocked in five minutes.
Step 9: A window saying "Unlock is Complete" will appear.
It's that simple! This useful, efficient, and fast tool assures that no iPad user goes empty hand without fixing the issue.
Solution 2: Unlock Disabled iPad With iCloud
Though the usual procedure for recovering your iPad involves the use of iTunes, you can also try the iCloud method by using the "Find my iPad" feature. For that to happen, you should have enabled the feature before the device locks.
The concern here is your personal information. Now, if you back up your iPad in iCloud, you don't have to worry as you won't lose your settings, but if you don't, using this method means you lose all your personal information in the iPad. So, let's check out how to enable a disabled iPad with iCloud.
Step 1: Go to the iCloud website and sign in. You should use the same Apple ID details associated with the locked iPad.
Step 2: Once inside, select an option that reads "Find iPhone." Click on "all devices" button. Here, you should select the device to unlock, i.e. iPad.
Step 3: Click on "erase iPad" button. Now, enter your Apple password once again.
Step 4: Turn the iPad ON. Now, wait for iCloud to erase the data on the device.
Step 5: If you have to, restart the iPad to get the Activate iPad screen. When the iPad starts, type your Apple ID and password.
Step 6: Lastly, click on "set up your device" button. It will start configuring it once again since you erased everything. That's it! This method will unlock your iPad.
Now, you know how to unlock disabled iPad using iCloud. You can tap on "restore iCloud backup" to restore your information from the iCloud account. You will have to sign in again to the account and select the latest iCloud backup to recover.
Solution 3: Unlock Disabled iPad With iTunes
It is the obvious choice that Apple expects you to use. The only limit is you must have synchronized your iPad with iTunes before. For you to reset your locked iPad by connecting to iTunes, you require two things, the specific computer your iPad is synced with and iTunes to reset your device. Use the following steps to fix disabled iPad using iTunes.
Step 1: First, you should launch the most recent version of iTunes. Then, connect your disabled or locked iPad with the computer. Remember, both devices have to be synced before.
Step 2: Now, wait for iTunes to detect the iPad. Once it does, select the icon of your iPad.
Step 3: Go to the summary part. Here, choose the "Restore iPad" option.
Step 4: Next, click on "restore" to confirm the restore again. Wait for the iTunes to wipe and reset the iPad. Now, your iPad is fine!
Solution 4: Unlock Disabled iPad Using Recovery Mode
What if I have not synced my device or enabled "Find my iPhone" feature in iCloud,how to undisable an iPad?" The answer you still could here by using recovery mode.
The method comes with a limitation. You will have to lose all your data. Yes, it can be annoying and discouraging to start all over again. However, this process erases all your contacts, photos, and essential files while trying to recover your iPad.
So, What Is Recovery Mode?
It is an early system warning in the iOS that usually appears during an update and restore process. It will often flash the device with new software because of a malfunctioning or failed OS. Not only does it solve the "iPad is disabled" issue, but it also addresses jail breaking, crashing, freezing, and many others. Use the following steps to get your device back to the normal state.
Step 1: Connect the disabled iPad with the computer. And open iTunes.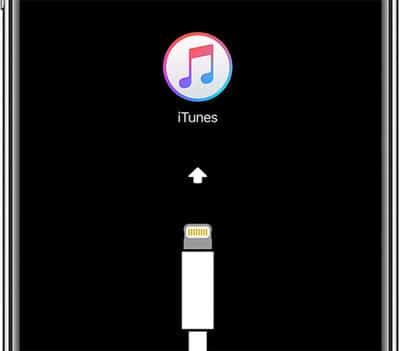 Step 2: When connecting, make sure you force restart the iPad by holding together the home and sleep/wake buttons. You should press the buttons until it shows the recovery mode on the iPad screen.
Step 3: The above step leads you to see the option of restoring or updating in iTunes. Select "restore" option. It will reset the factory settings. Lastly, it will unlock your iPad.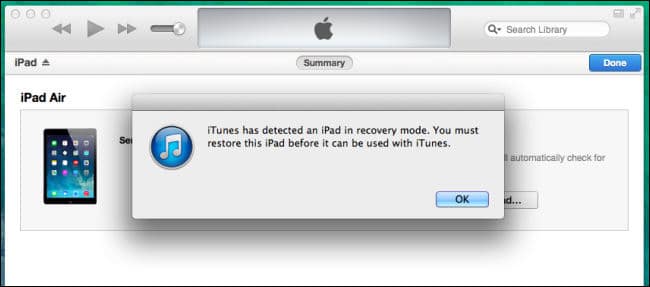 The process might start downloading the update file. Moreover, it might take more than 15 minutes. You need to repeat the process as your device will exit from the recovery mode.
Which One is the Best Solution Among All These?
Though Apple has more advanced versions of iPad, the issue of phone locking and disabling is a menace to many customers. If you get yourself in the similar situation and you can't restore your device, there are various ways to fix the issue. Which method is the best? Well, it depends on the following:
If your Apple ID and password are fortunately associated with the locked iPad, then then the option of using "Find My iPad" seems to be the best solution.
Now, if you have already synchronized your iPad with iTunes and also have a backup, then using the iTunes method can solve the issue.
Many people don't have a backup. Also, they fail to synchronize their device. Though they lose the data, they can still recover their device by using recovery mode.
Above all, the best option you have is iMyFone LockWiper. It is a tool that you download to your computer to unlock and secure your iPad. This software works very well. Besides, it is easy to use and highly convenient.
Final Thoughts!
You don't have to slap your roommate to scream after your iPad is disabled. It is a common problem that has solutions on how to unlock disabled iPad in the above guide. After you know the cause of your locked iPad, you can use any of these four solutions to recover it.
Each method has a limitation. It depends on backup, synch, or turning on specific features. Therefore, the best approach that we recommend is suitable in all circumstances, i.e. using the iMyFone LockWiper tool.
Free Trial